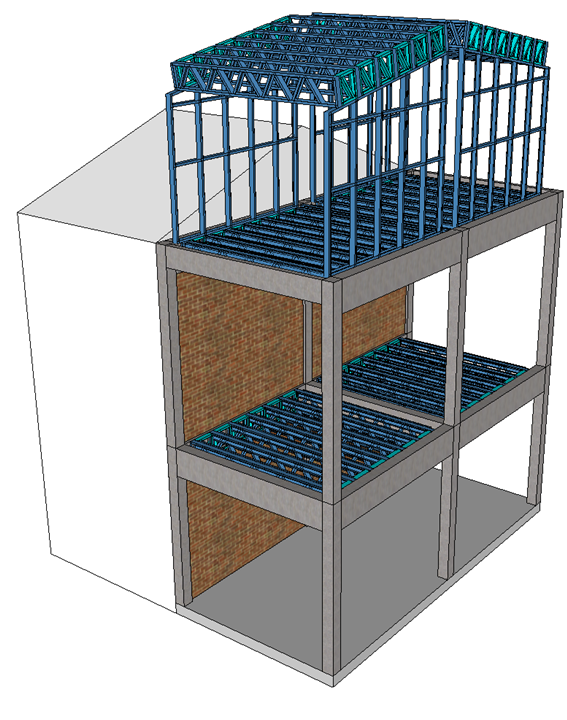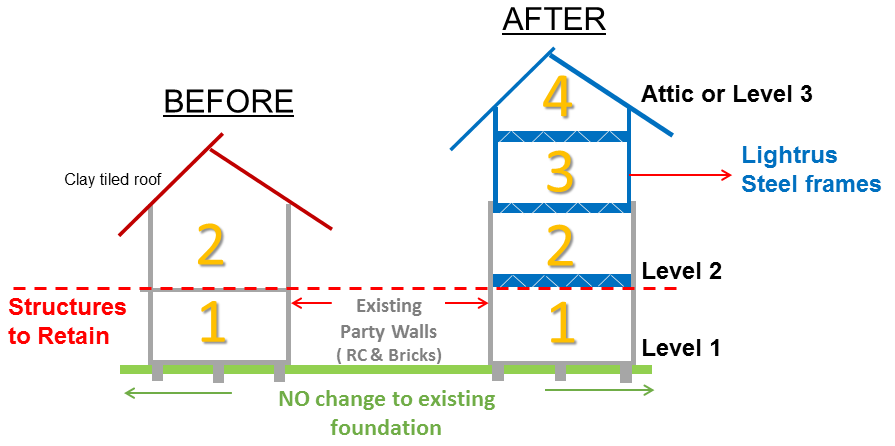 Poor Soil Conditions
Ultra-lightweight Structures
Our structural system is up to 5 times lighter than conventional structures. This allows us to design ultra-light buildings which will help you save costs on foundation works or to build in areas with poor soil conditions. In areas with marine clay, we are able to propose structures that sit on the existing foundation and remove the need for expensive piling.

We adopt DfMA principles to deliver intelligent designs which combine our core technology with the different structural systems to deliver the best hybrid for your needs.
Our completed projects involves the addition of 1 or 2 new storeys to an existing terrace house without the need for additional foundation. This is achieved by reusing existing structural elements and building the two new storeys completely in Lightrus Steel System.