Modular Pod
Fast Deployment
Lightrus Modular Pod is made from high-tensile coated steel frames with a patented corrosion-resistance coating. They are easily assembled with the supplied self-tapping screws.

Each pod is 5.8sqm ( 62sqft) and can be combined to form larger buildings

Multi-Purpose
Various claddings and fitouts turns the pod structure into many uses such as a Solar Pod, Military Pod or Storage Pod.The thin gauge material is ready to receive any cladding & roofing materials.


Corporate Social Responsibility
In collaboration with solar panel manufacturers, we have developed a low-cost pod that can be deployed quickly for disaster relief missions or working/living spaces in remote areas.
Ultra-Lightweight & Transportable
They can fit easily into shipping containers for worldwide deployment or the most inaccessible site via the small form factor.

The Pod Structure is available in various form factors depending on logistical availability.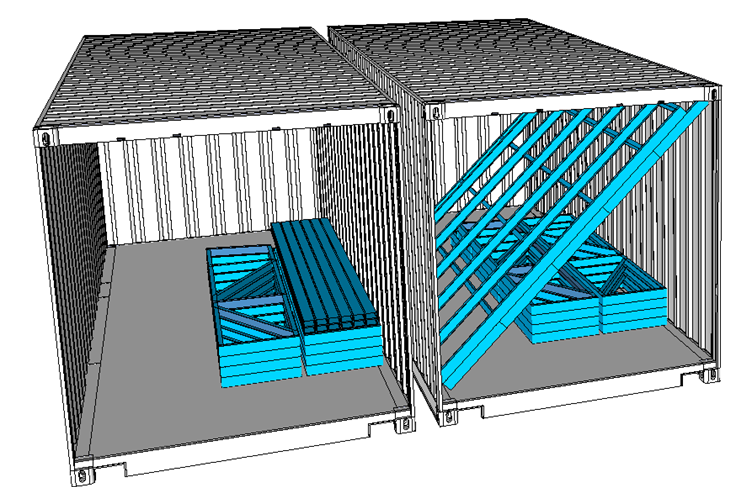 - Large : Prefabricated frames
- Medium: Semi-assembled frames to fit in trucks
- Small : Un-assembled pieces which are labelled and bundled.