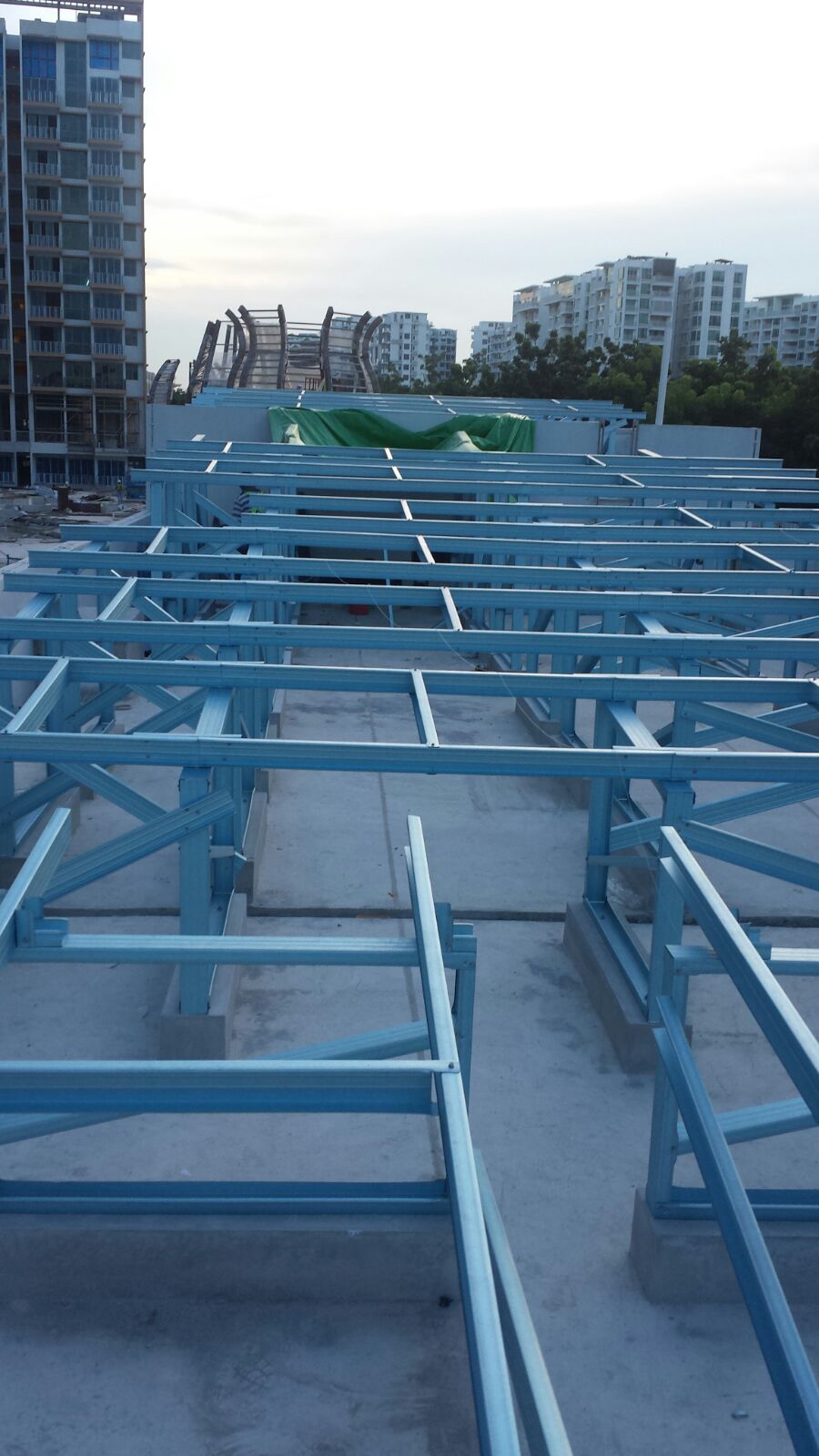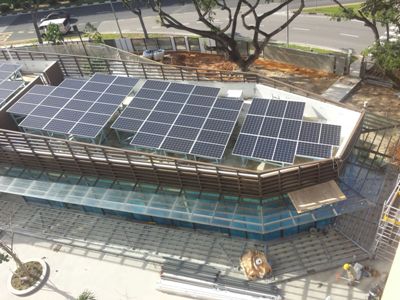 The Glades Condominium
Commercial Solar Photovoltaic Installation
Lightrus Ground-Mount Structures are used at the rooftop of the clubhouse.
Prefabricated Modules
For minimal site works, prefabricated frames of up to 1.8m height with a custom tilt angle are used together with prefabricated mounting rails.


Ease of Transportation
The prefabricated frames and mounting rails are pre-packed to be hoisted into place for easy unloading.
Safe & Fast
No hot works on site is required as all our joints are either prefabricated or cold joints. This cuts out the time required to apply for hot work permits and results in a safer work environment.

The quick joints via rivets and self-drilling screw allows the entire structure to be installed with with only simple battery-operated tools.