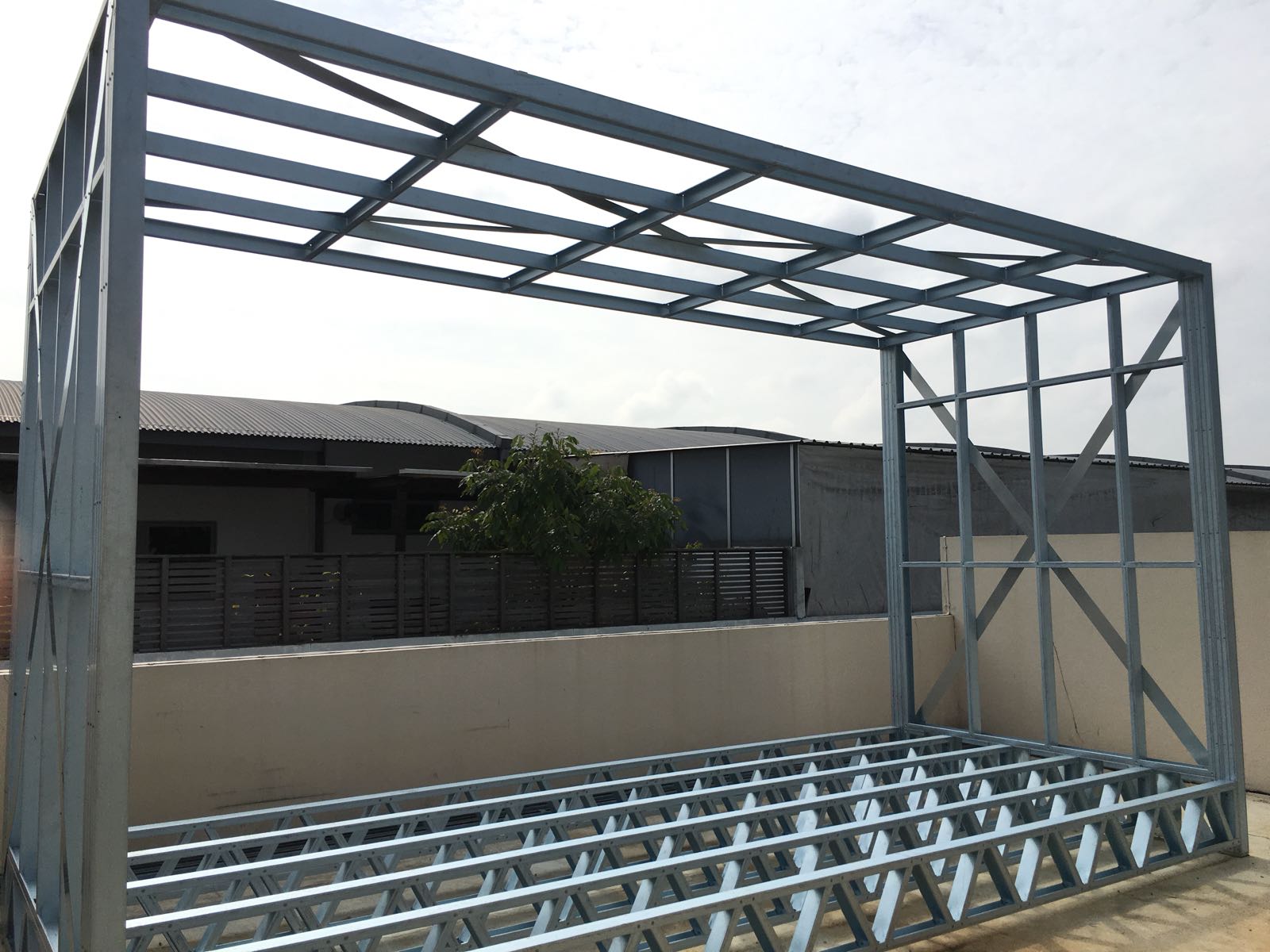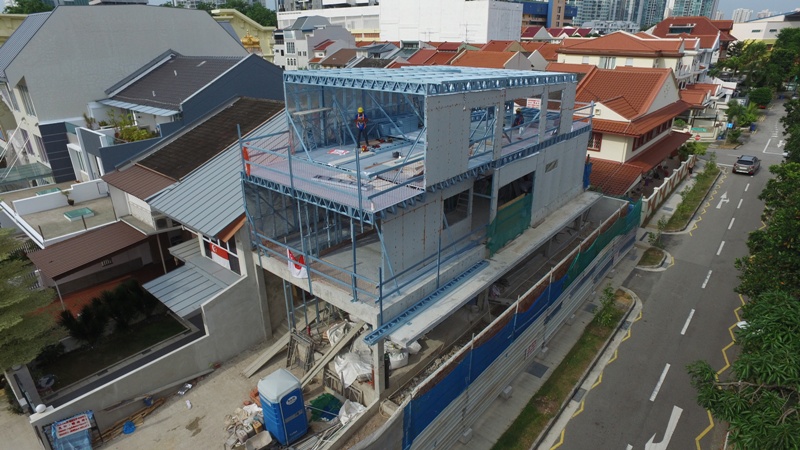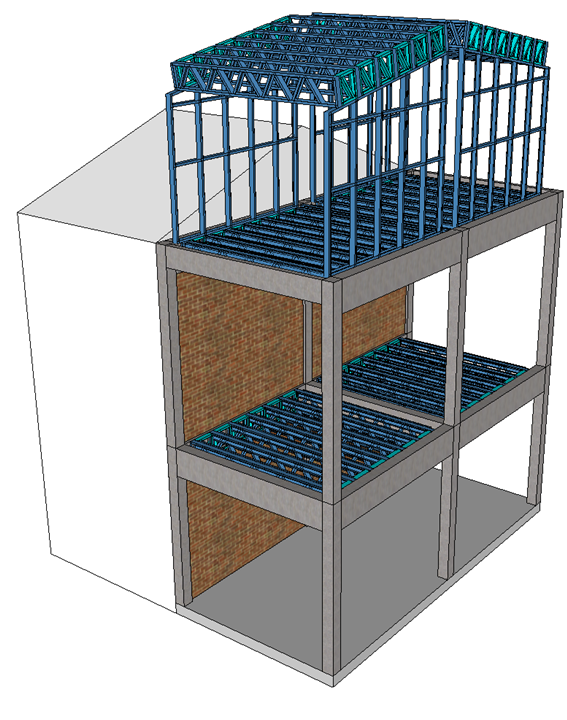 Applications
Pre-fabricated Pre-finished Volumetric Construction (PPVC)
The thin gauge material produces ultra-lightweight modules which can be easily lifted by tower cranes in high-rise construction.
The precision manufacturing technology of LGS (Light Gauge Steel) will produce accurate walls, ceilings and floors with pre-punched service holes for the M&E trades to work efficiently and effectively in a factory setting.
New Construction
LGS framing systems can be used to build the entire house in low-rise applications such as landed and townhouse construction.
In mid to high rise applications such as commercial buildings, LGS is used as secondary framing alongside structural steel or concrete structures.

The prefabricated nature of LGS improves site productivity and gives better cost management because these prefabricated frames can be outsourced to a LGS sub-trade who specialises in LGS.
We use targeted demolition to minimize noise and waste during construction. We try to reuse existing structural elements and use intelligent design to combine our core technology with the different structural systems to deliver the best hybrid for your needs.
Our completed projects involves the addition of new storeys to a terrace house without the need for additional foundation/piling.
Roof retrofit works usually allows minimal load additions, thus the light-weight and non-point-load nature of LGS framing makes it uniquely suitable for use as secondary roofing envelope or solar PV support structures.
A secondary roofing envelope will result in substantial cost savings in periodic waterproofing and insulation costs.